Last Updated on: 11th September 2023, 01:30 pm
This product spotlight focuses on another new addition from the 2021 winter training wear range. We're excited for all the new products in the range and the new sports hoodie is one of our favourites.
Hoodies are super versatile and guaranteed to make the perfect layering option whether that's during training, at home or on a day out.
Sports Hoodie
The new sports hoodie is available in two different styles – a classic pullover style or full zip. You can choose from a selection of 6 colourways: light grey; mid grey; black; navy; red; and royal. However, what makes the new range so special?
The new range is made from a jersey material with a fleece backing which helps to keep you warm when the chilly breeze kicks in. They also include a unique high neck & thumbhole feature. Combining function & style, we've never had a hoodie as good as this!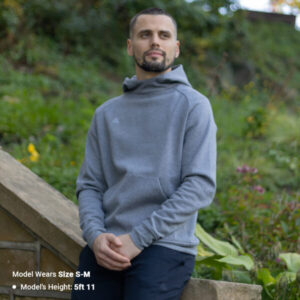 Make it your own
No matter what you buy it for, you can customise our hoodies just like the rest of our ranges. Using our marketing leading kit builder, you can select your own printing options. It's so easy to add your club badge, sponsor number, initials and more.
If you're buying for a whole team or club, we have unbeatable package deal prices starting from only £289 for 15 fully printed hoodies. You can view all of our kid's package deals here & adult's package deals here.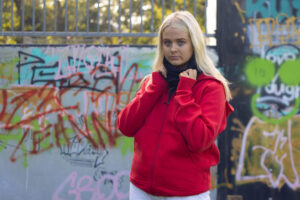 Match them up with Joggers
But what are you going to wear your new hoodie with? Thankfully, we've got a new range of football jogging bottoms that are a perfect match.
Made from the same jersey material with the fleece backing it's the perfect tracksuit for those colder training session days or for lounging around at home. Look out for a sperate product spotlight on the joggers – coming soon!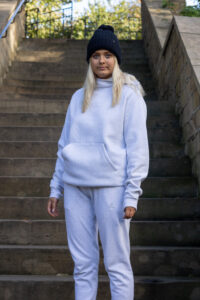 Sizing Help
We've now made it easier than ever for you to find the right size, kids or adults! For more information on sizing, check out our size guide.

Overhead or zipped?
I guess the only question left to ask is – which style do you prefer? You can view all of our zipped hoodies here and you can view all of our overhead hoodies here. It doesn't matter which style you pick as you're guaranteed to receive the same Pendle quality standards no matter what. Shop our full hoodie collection below.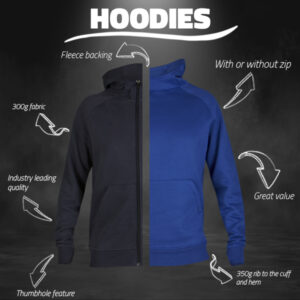 See the whole series