Last Updated on: 12th September 2023, 11:53 am
Winter Training Tips
What do you need to train in the cold?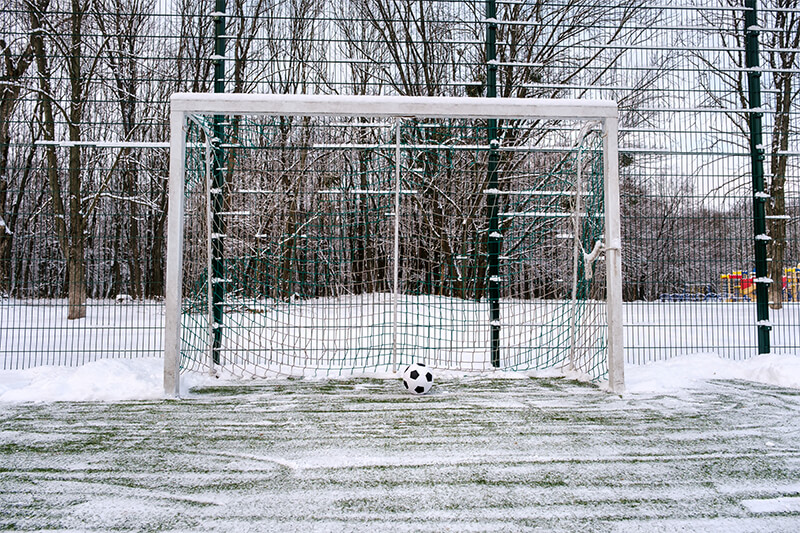 It's that time of year when it's getting colder and the nights are darker. Two things that inevitably make it harder to motivate yourself. However, there are some great benefits to braving the cold for winter training.
The changes in temperature and air quality can help strengthen your immune system.
Your body counteracts the cold by increasing your pulse rate, which increases energy consumption. This means your training is more efficient.
It can improve your mood and counteract seasonal affective disorder.
So, it's definitely a good idea to head outside but what is the best way to approach it? We've put together some top tips to make winter training easier.
Things to remember
The warm-up is key
Your body will take longer to warm up in winter and starting training cold can result in injury. You risk causing shock in muscles, tendons, ligaments and joints. Make sure to spend a little extra time warming up.
Don't forget to stretch
Your cool-down is just as important as your warm-up. You need to spend a few minutes on this before going back inside or your muscles could become stiff.
Watch your breathing
When the air gets colder, there is a greater stimulus to the bronchi, lungs and mucous membranes. The cold forces the bronchial tubes to narrow and reduces the capacity of mucous membranes to stay moist. Make sure you inhale through the nose and exhale through your mouth because this gives the air a longer route to the lungs, which offers more time for it to be moistened and heated.
It can be helpful to wear a snood or something over the nose and mouth to help moisten and warm cold air during inhalation.
Keep hydrated
When it gets cold and wet, you might start to forget about drinking enough water but you need to be careful. You won't feel as hot after exercise but you are still losing plenty of fluid. In fact, you're likely to lose around 800ml of fluid every hour through sweat and respiration. Make sure you still carry a water bottle with you in the winter.
Don't stay outside for too long
After training and cooling down, get back into the warmth as quickly as possible. Make sure you take off any wet or sweaty clothes. Directly after exposure to cold weather, your immune system is vulnerable. This is heightened during the first half hour after training and your body becomes particularly susceptible to colds and infections.
Eat plenty of fruit and vegetables
Support your immune system with a balanced diet that's rich in vitamins and minerals. At this time of year, you should be eating plenty of root vegetables, cabbage and winter salads. Also eat fruits such as tangerines, pomegranates, pears, and apples.
Listen to your body
Your health always comes first and you shouldn't push yourself. Take a break from training if you experience pain when breathing, get a bad cough or develop a cold. Pushing your body in cold weather could only make your health worse, so stay warm and contact a doctor if necessary.

Dress for the cold
Obviously, outdoor training in winter requires warmer clothing but you don't want to get caught out. Your training kit should have an option for all weathers. It's easy to underestimate the temperature or it can get colder as you're training. The best approach is to dress in plenty of layers that are easy to remove. Make sure that you keep your extremities covered since they radiate a large amount of heat.
You can wear gloves, hats, and base layers to build up layers without adding too much bulk.
Training Sessions
When it comes to your actual training sessions, you might want to rethink the structure during colder months. As a coach, you need to ensure that all of your players are warm and comfortable. There are plenty of ways to make winter training fun and safe for everyone.
When weather conditions aren't great, it's important to always keep players busy but it's even more important for younger players. Children get colder quickly and it's harder for them to warm up again. To prevent this from happening, plan an arrival activity to get them moving as soon as possible. Browse our football equipment to find everything you need to set up drills and games.
On colder days, don't have players standing around in queues waiting for their turn. Try to find a way to get everyone involved for the whole session. If that's not possible, you can set up a few smaller groups to prevent players from having to wait too long.
Play games during training
Winter sessions are a perfect time to set up matches in your training sessions. This gets every player involved and active. Why not set up a few 3v3 matches on a couple of pitches? Smaller-sized matches provide plenty of opportunities for players to develop key skills.
Whatever you decide to do, the key is to understand the individual needs of your players. They need to stay warm during colder months, so plan your sessions to avoid too much downtime.
Winter Training Kit
You want to make sure that everyone turns up ready to play. Players will only be warm if they turn up to training already warm. It's worth getting players a cold-weather training kit so they're prepared. For more ideas of what to include in your winter training kit, check out our previous blog post.
We have a great range of winter training wear and you'll find some amazing bulk deals. Get your hands on base layers, gloves, hats, sweatshirts and jackets. Take a look at the full collection now.
---
Winter Training Essentials
---
Tags:
Football advice
,
Football training
,
football training wear
,
training tips
,
winter training