Last Updated on: 21st November 2023, 04:59 pm
Update Your Football Training Kit
Explore Our Ranges Football Training Tops and Bottoms
Are you thinking about updating your training wear this season? Thankfully, we've got a great selection to choose from that will make it easy to buy a whole new training kit for your club. Browse our different ranges to create a uniform club look and your players will always look smart. Make sure you also check out our new football tops so you can update your kit too.
Pendle Training Kit
Inter Range

The Inter range is a great choice for any club. Not only is it all available in XXL sizes but you'll find everything you need. You'll be able to get:
Choose the Inter range and you'll be ready for any weather. Each item is available in a range of colours, so you'll have no trouble finding the perfect match for your club. Match the Inter tops with a pair of joggers and bottoms.
Due to the sleeve detailing, we definitely recommend the Inter range for any club that wears the Genoa football shirt. They're a great match.
Braga Range

The Braga range is one of our most recent ranges but it's already proving to be very popular. The Braga range has a simple design and is offered in 4 colours. You can get the items in black, navy, royal or red. They don't have a trim colour but do have great sleeve detailing. The items in this range include:
The Braga is a collection of modern training wear that is perfect for any club. The single-colour design means they're suitable for pretty much any club. They'll also look great alongside any of our Pendle football kits.
Atlanta Range

The Atlanta range is a classic Pendle design and a much-loved favourite. However, it has recently seen an update with the new Atlanta 2.0 design in a few products. The Atlanta range is currently made up of a wide range of products. You can get:
The Atlanta range is available in a variety of colourways and gives your club plenty of options for what to wear to training and beyond.
Malmo Range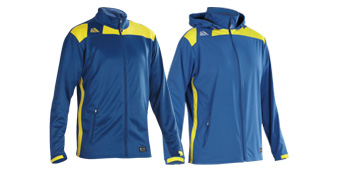 The Malmo range has a smaller selection of training wear but it pairs perfectly with our Malmo football shirts. You can get the Malmo tracksuit top or the Malmo rain jacket to wear over your kit. It will certainly help you create a unified look for your club. There are plenty of colour options available, so you'll find the perfect match for your club.
Vienna 1/4 Zip Rain Suit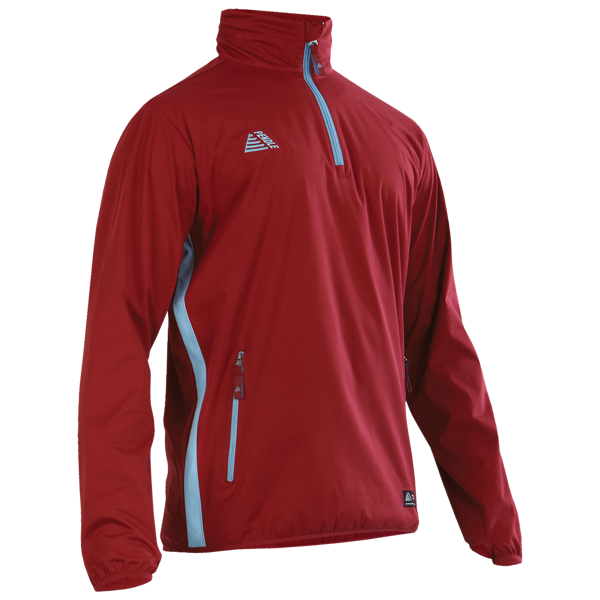 The Vienna 1/4 zip rain top is the perfect jacket to pull on when the weather isn't looking great. The Vienna 1/4 zip comes in a slim design but the stretchable fabric ensures it's really comfortable. The contrasting side stripe offers a simple but striking design. It will work well with any of our training wear ranges. Find your club's colours from the 12 available colourways and prepare yourself for rain.
Everything Else
It doesn't stop there. You can pick up plenty more training wear in our full range. We've got gilets, thermal jackets and puffer jackets for when it's really cold. You'll also want to pick up plenty of winter hats and gloves for the colder weather. Then get some baseball caps for those sunny days. Or you can pick up some of our hoodies which are perfect for training or every day wear. Whatever football training kit you need, we'll have something that suits you.
Update your training kit now
There isn't a better time than now to update your training kit ahead of the new season, so be sure to check out all of our new products. Make sure you also take a look at our range of football equipment so you have everything you need for your next session.