Last Updated on: 30th November 2023, 11:04 am
Top 5 Football Christmas Gifts
Football Present Ideas For Your Family and Friends
If you're looking for football Christmas gifts for a player, coach or fan, we've got plenty of options. So many that you might find it hard to decide which to pick! To help you make the right choice, we've selected our top 5 football gift ideas.
5) Personalised Mugs
We all know someone who can't function without a cup of coffee or who loves dunking a biscuit into a nice brew. Our personalised mugs are the perfect stocking filler that will leave a lasting impression. Use our customisation tool to upload artwork or photos of your choice.
Price: Only £5.99.
Perfect for: Coffee or tea lovers.
Personalise: Yes

4) Footballs
No list of football Christmas gift ideas would be complete without mentioning footballs. It's the obvious gift for any footballer and we have a great range to choose from. Can't decide which football you need? Check out our handy guide. The only thing we can't help you with is wrapping it!
Price: From £6.99.
Perfect for: Anyone who loves a kickabout.
Personalise: No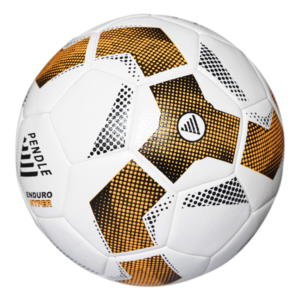 3) Kit Bags
If you're looking for gifts for a player or coach, the chances are they have a lot to carry. Make their life easier with a kit bag. We have various sizes, designs and colours available. Some of them even have the option to add printing for further personalisation.
Price: From £3.49.
Perfect for: That person with too much to carry.
Personalise: Yes (Specific bags only)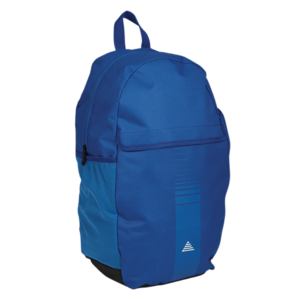 2) Puffer Jacket
Our high quality down puffer jacket is a perfect Christmas gift for keeping warm this winter. The versatile jacket can be worn to football training or as part of your every day wardrobe. It's a cosy and smart option for any occasion and is a great present for footballers and non-footballers alike.
Price: From £49.99
Perfect for: That person who always feels the cold.
Personalise: Yes (Embroidered badge only)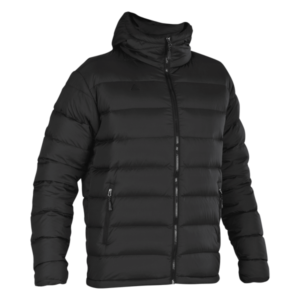 1) Rebounder
The ultimate gift for any footballer has to be the rebounder. It's the perfect size for your garden and makes it easy to hone your skills. Pair it with a football and it's guaranteed to keep everyone entertained over the Christmas period. The options for fun are endless.
Price: Only £79.00
Perfect for: A younger child or teenager.
Personalise: No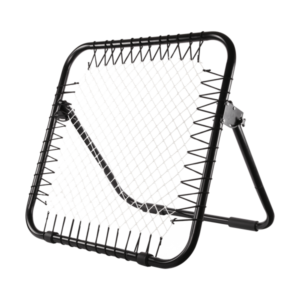 Presents For Everyone
Of course, you're not just looking for football Christmas gifts. Our Lifestyle range is full of potential gifts for your whole family. Who doesn't want top quality and super comfortable loungewear at this time of year? Learn more about the introduction of our lifestyle range in our previous blog post.
Take a look at our lifestyle favourites below:
And don't forget about a decent pair of gloves. We have Thermal Gloves for everyday use and the Metz Player Gloves for football training. Grab a pair or two as stocking fillers this Christmas.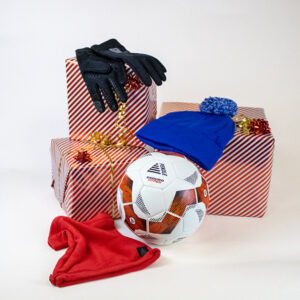 Don't Miss Out
Christmas is getting closer so you'll want to get your presents ordered as soon as possible. Take some of the stress out of the Christmas season by buying gifts from Pendle.
Head over to our football gift ideas for even more football present ideas or view our Christmas present ideas 'by budget' if you've got a specific budget in mind. No matter what you're looking for, there's an option for everyone and you'll have Christmas sorted in no time.
Tags:
football Christmas gifts
,
football gifts
,
gift ideas
,
gifts for a footballer
,
top 5 football gifts
,
winter training