Last Updated on: 1st September 2023, 12:46 pm
Football has a long history in the UK and has been responsible for some unforgettable moments. It's been played all over the world and even during world war 1. However, the modern game has undergone many changes. Just as the game has evolved, the kit has adapted a lot too. Footballers used to wear thick cotton shirts, knickerbockers, and heavy leather boots. Players were responsible for buying their own kit, so they often wore different shirts from the rest of their team.
5 Historical facts about kit design
Football kits are a lot different now but it's always fun to see where we've come from so we've compiled a list of facts about the history of football kit design.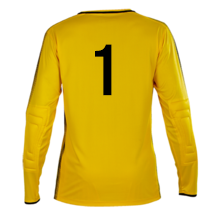 The earliest historical record of specific clothing being made for football is 1526. It comes from the Great Wardrobe of King Henry VIII and was a reference to a pair of football boots. They cost 4 shillings to make (about £100), were ankle-high and made of thick leather.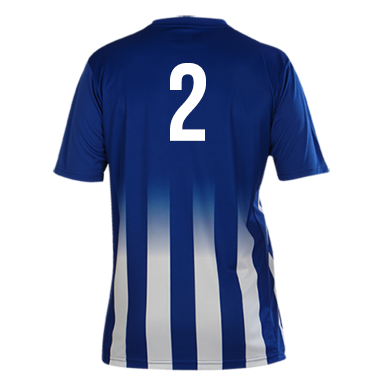 The first person to use shin guards was Sam Weller Widdowson who played for Nottingham Forest. In 1875, Sam made history by cutting down a pair of cricket pads and wearing them outside his stockings. His fellow players ridiculed him, but the practice soon caught on.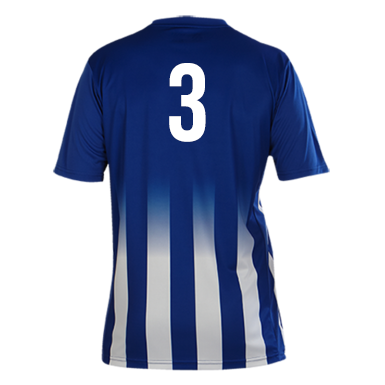 Can you believe that we didn't see the first sponsor on a shirt until the 1970s? On the 24th of January 1976, Kettering Town wore shirts with "Kettering Tyres" on the front. The FA ordered the team to remove the logo but the team's CEO, Derek Dougan, only removed the last 4 letters. He claimed, "Kettering T" stood for Kettering Town but the FA threatened them with a £1000 fine. In 1977 the FA officially allowed shirt sponsorship and the rest is history.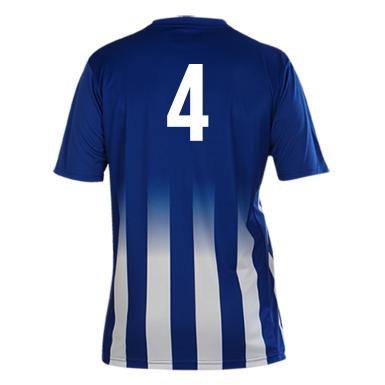 In the 1970s, Leeds United became the first club to produce replica shirts for their fans. The club entered a historic partnership with the manufacturing firm Admiral so the club received a royalty on each shirt sold. Other clubs started to follow suit and it quickly became a significant revenue stream.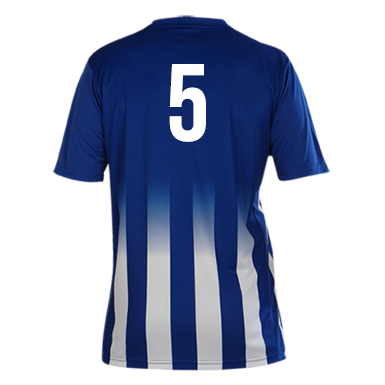 Speaking of replica shirts, the trend of wearing football shirts as leisurewear led to Man United's infamous grey kit in 1996. It had been designed specifically to look good with jeans, but Alex Ferguson was not a fan. You could definitely see this during the team's April 1996 match against Southampton. At half-time, Ferguson stormed into the changing room and demanded his team switch kits.
Design Your Own Kit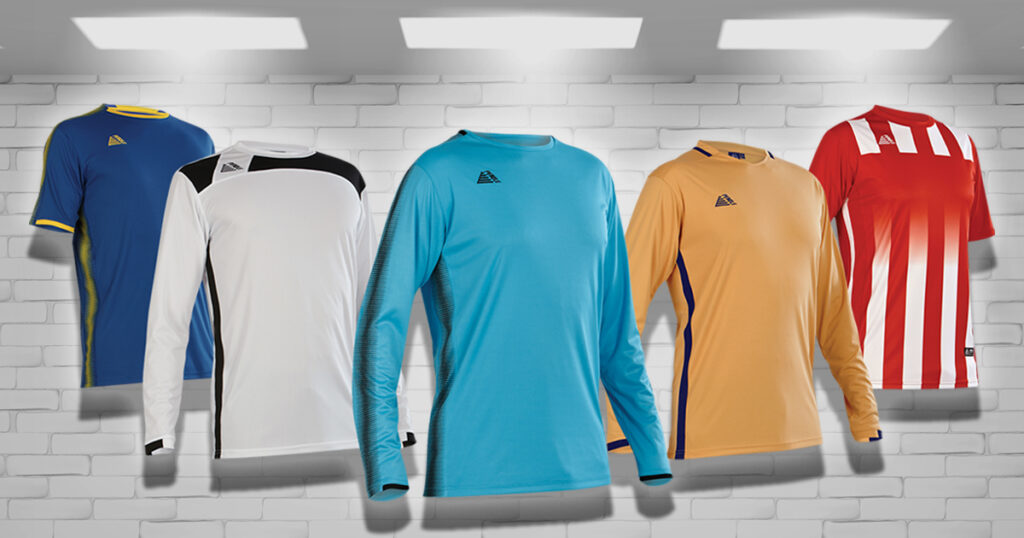 Football kits have evolved into fashion items since the game was first played. There have been some classic football shirts over the years that will be remembered for years. If you want to design something that makes history, take a look at our great range of kits. Pendle has been supplying football kits directly to clubs since 1977. You'll be in safe hands when you order your kit.