Last Updated on: 21st November 2023, 04:30 pm
As we know the cost of running a grassroots football club has increased dramatically in recent years. The issue of financing is one of the main reasons that clubs disappear, so managing your budget is more important than ever. Raising funds is going to be a major part of club life and we're here to provide some easy fundraising ideas for your club.

Membership Fees
This is probably the easiest and most efficient way of creating income for your club. It's important to set these membership fees at the right price. Fees should be decided based on the needs of the club and how attractive the price is to players. As much as you want to raise money, it shouldn't alienate people from signing up for the season.
We understand the importance of fees for clubs and have tried to make it as easy as possible for you. Our SignOnline feature allows players to sign up to your club in minutes and transfers any fee to the club's account. Check out this blog post for more information on our fantastic feature.
Sponsorship
Gaining sponsorship for your team is a great way to generate income and ally your team with local businesses. The key to finding sponsorship is targeting the right businesses and remembering what you have to offer. You might be able to speak to someone's sense of community or charity but, most of the time, you'll need to offer something more.
The obvious approach is to ask for sponsorship for your football kits. In exchange for putting money towards it, your sponsor will be put in pride of place for all of your spectators to see. However, there are other ways. If your club has a decent club website, you can offer advertising space to possible sponsors. Or, if you have a large social media following you can use that to tempt businesses in.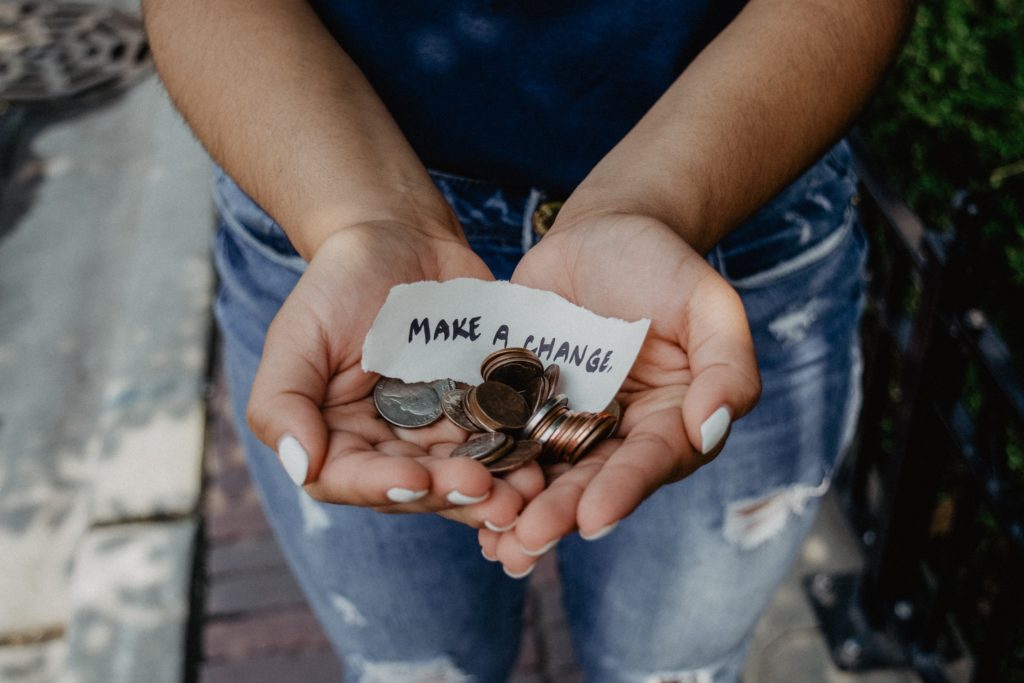 Fundraising Ideas
When it comes to fundraising ideas, there are endless ways for the entire club to come together and help out. Being original and exciting will be a great benefit when trying to part people with their hard-earned cash. You can start with small things, like bag packing, or get all of the club members to help organise bigger events. We've suggested a few ideas below to get you started.
Sponsored Events
This could be anything you want but, as a football club, doing something related to the sport would make sense. If you can find an interesting enough event it will not only help raise money but will help build awareness for the club. Get in touch with a local newspaper to get them to let people know and see if they can cover it. For example, why not host your own football tournament and ask for sponsorship for the event from local businesses and organisations.
Club Events
Putting on events at your club is a great way to bring people in and help build club awareness. This could be as simple as quiz nights, bake sales or raffles that require less organisation. Bigger events require more planning but have the advantage of bringing in more cash. Reach out to local businesses and see if any of them are willing to offer items that can be sold in an auction. Or auction off the skills of anyone involved with your club.
easyfundraising®
We're lucky to live in an age where there are so many new and effective ways to raise money online. easyfundraising® is the UK's biggest charity shopping fundraising site. The premise is simple: register your club as a charitable cause and get money every time your club members shop online. The site works with over 3700 retailers and includes many big-name shops. If your club members are already shopping online then it makes sense to try and get something from it.
Find out more on the easyfundraising® website.
Crowdfunding
There are plenty of different crowdfunding websites out there where you can simply ask people for donations. This isn't always the most successful way to raise money but if you spend time promoting your page then it could help. It is worth noting that crowdfunding sites will generally take a small percentage of the money raised in exchange for hosting the page so take that into account with your budget.
Grants
There are several schemes dedicated to providing funding for all sorts of community and charity projects. Unfortunately, competition is fierce and it can be challenging to win grants. We've selected a few possibilities but, with a bit of research, you'll be able to find all sorts. All of the information on these grants was correct at the time of writing but may be subject to change.
Sport England – Small Grants
The Small Grants programme offers to fund projects involving adults and young people aged 14 or over. Their grants range from £300 to £10,000 and are offered to teams who meet at one of the aims of their 'Towards an Active Nation' strategy.
There are strict guidelines regarding who can apply for this grant and what they can spend the money on. So, make sure you give them a read before going any further. You'll find help and the application form on their website.
The Premier League & The FA Facilities Fund
The Premier League & The FA Facilities Fund offers grants to go towards building or refurbishing grassroots facilities. It is available to football clubs, schools, councils, and local sports associations. The money is intended to be used towards changing pavilions or playing surfaces for the benefit of the local community. The fund offers grants between £10,000 and £500,000 for projects that fit their specifications.
Alternatively, the Small Grants Scheme offers funding between £1,000 and £10,000 for smaller projects.
The Football Foundation Grow the Game Scheme aims to provide money to go towards the creation of teams that cater to either female or disabled players. They offer grants of up to £1,500 for the creation of new teams. However, one of them must be a female team (under-7s to adult) or a disability team. The grant offers each new team financial support over two or three years but the Club is expected to contribute something to the cost of the teams. Unsurprisingly, it's very competitive so it's always advisable to contact your local County FA's Development Manager before applying.
You can find out more on the Football Foundation website.
The Football Association's Stay in the Game Scheme aims to support the retention of adult male teams. Formerly know as Retain the Game, the scheme provides clubs with existing male teams £750 to support essentials costs. Clubs must operate with two or more male teams and either hold the FA's Charter Standard Award or commit to becoming FA Charter Standard. If you have already benefitted from a Retain the Game grant you will not be eligible for the grant.
Find out more about the scheme.
National Lottery Awards for All
The National Lottery Community Fund has a lot of different funding programmes available to community projects. The National Lottery Awards for All offers grants from £300 to £10,000 to help make a difference in your community.
Check out their website to find out more information about the grants.