Last Updated on: 30th November 2023, 05:35 pm
It's important to make sure that you're prepared for the upcoming season. With players having taken a bit of time off the pitch, you'll want to ensure they're all match ready. This means you'll need a healthy supply of football training equipment on hand.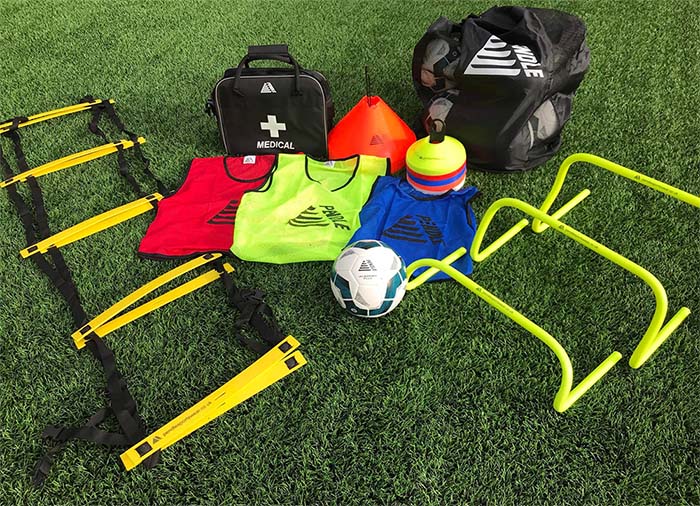 Football Equipment Essentials
It's always a good idea to have a range of equipment ready because it means you can set up plenty of different drills. The more items you have, the more interesting and tricky they can be. So, what are the essentials that every club should be stocking up on?
Training Footballs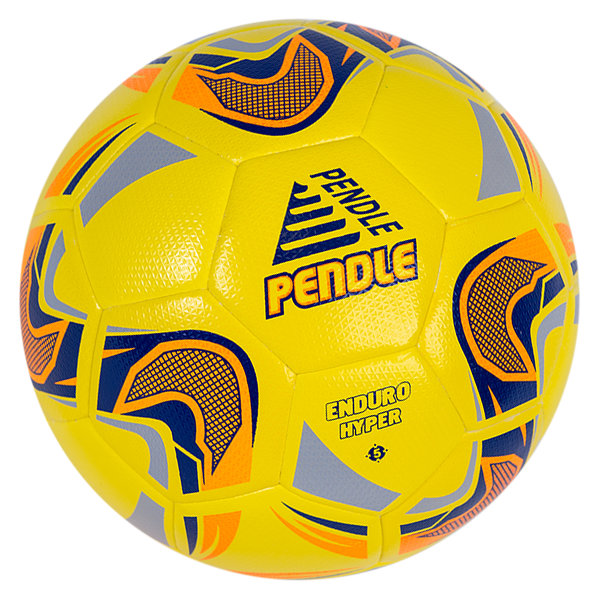 You can never have too many footballs. You can pick between our own Pendle designs or get some great deals on Mitre balls. Either way, you'll be getting top-quality balls that will see your players through plenty of training sessions. If you want to get the best players, you need to be sure that they're playing with the best balls.
Football Bibs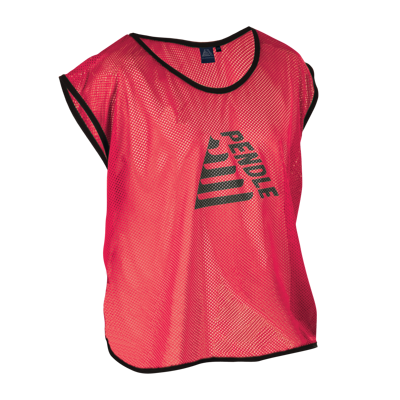 Don't forget to pick up plenty of football bibs before training starts up. These are a must if you need to split up your team for practice matches or training sessions. You'll want a lightweight and eye-catching set of bibs to get the most out of your practices. Remember to get a bib bag so you can easily carry them.
Training Cones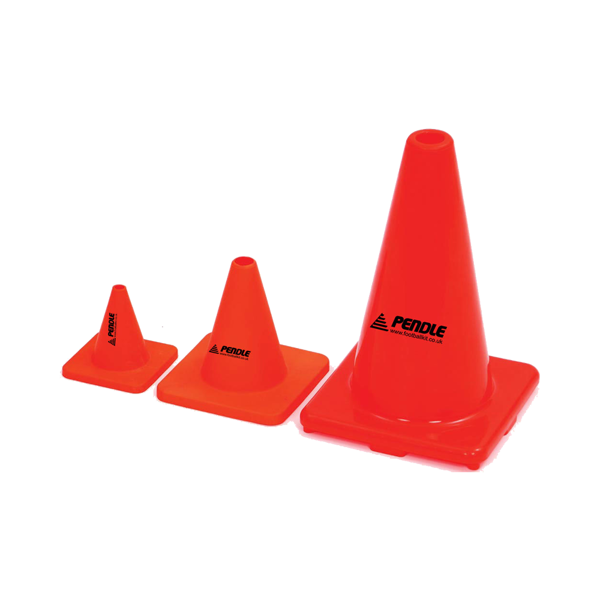 Training cones are certainly one of the essential pieces of football equipment so you'll want to make sure you have a decent supply. They're great for all types of drills and for marking out small practice games. A good set of classic training cones will always be a key part of your training.
Training Markers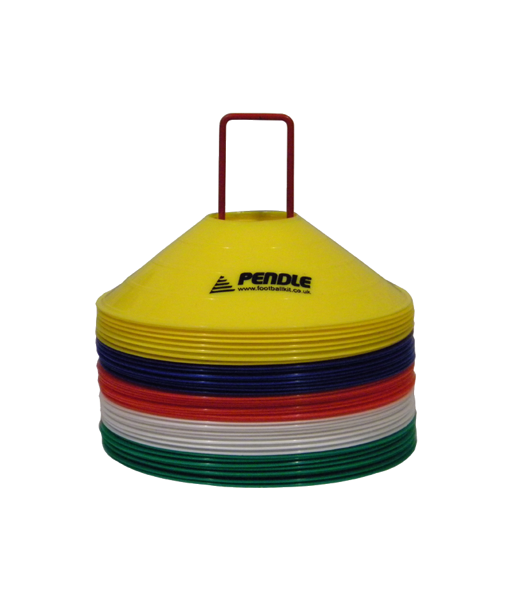 Training markers are also great for marking out drills. Use them in fitness drills, skills tests and in small practice games. These multi-purpose markers will be a versatile addition to your training equipment. It's no wonder they're such a staple for every club.
Passing Arcs

Accuracy is always going to be an important skill to maintain. Having enough passing arcs in your football equipment will help you put your players through their paces before the competitive training really begins. A supply of passing arcs will ensure that you can keep on top of their passing and keep your players hitting the target every time.
Slalom Poles

Use a set of slalom poles to get their feet moving before the new season. You'll want your players to have quick feet, so you have to make them work. This is the perfect football equipment to get them into pre-season training. A set of slalom poles will help to improve their lateral movement and increase a player's overall speed.
Kit Bags

Don't forget to get yourself a healthy supply of kit bags to carry all of your gear around. It's always useful to have bags of various sizes to hand so you can carry everything easily. Or just make it easier for each player to remember their stuff by getting them their own kit bag.
Pendle Football Equipment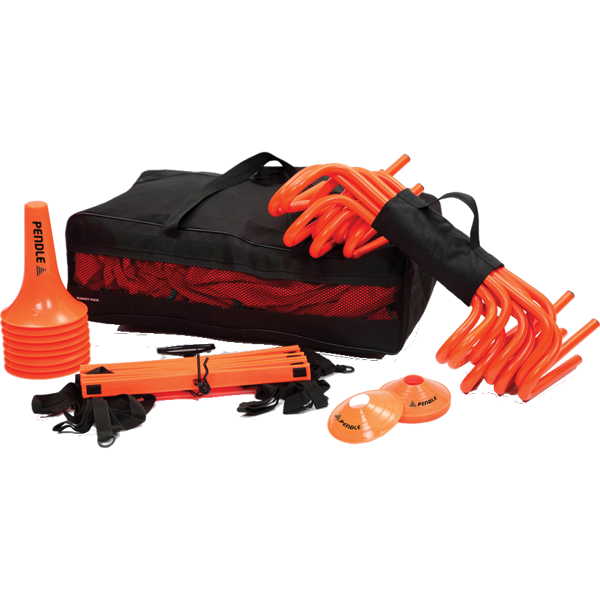 We have a great selection of deals available for clubs in our football training equipment range. Take a look now and make sure you've got everything you need. We have plenty of great deals available so you can top up on everything you need before training gets underway.