Last Updated on: 14th July 2021, 09:15 am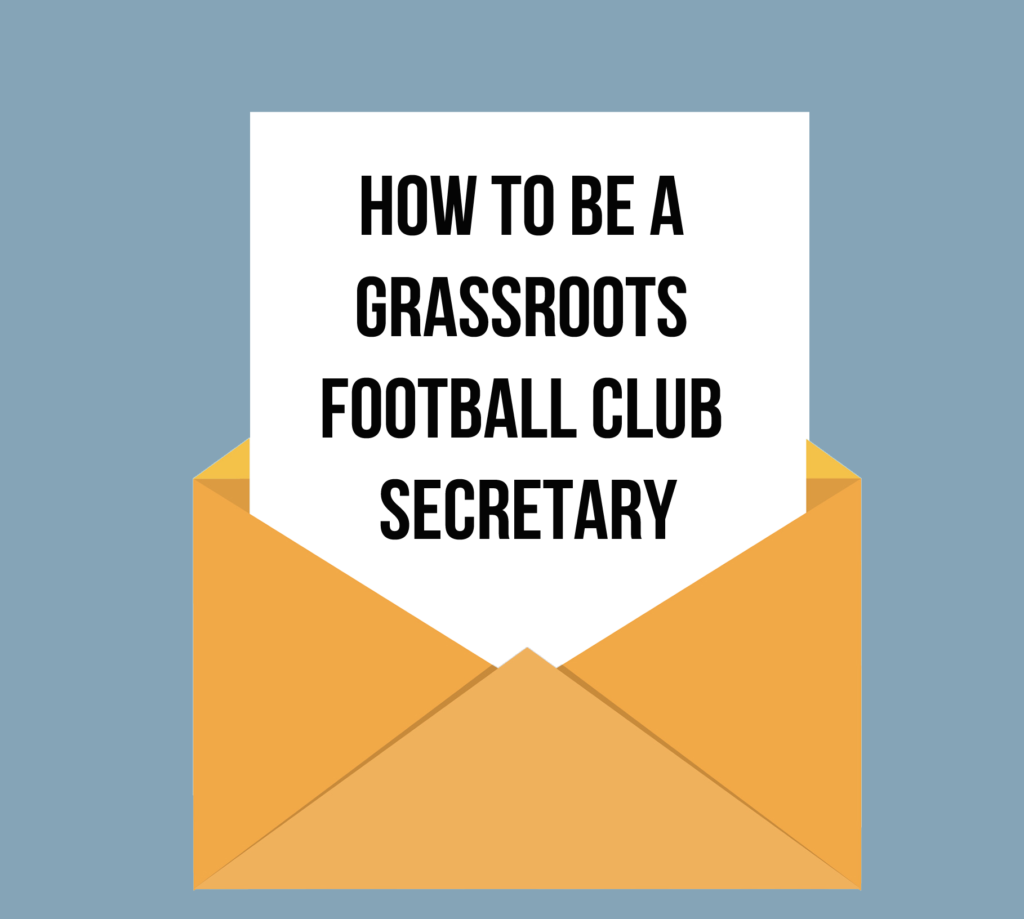 Your club secretary is one of the most important roles in a club. They are the person who deals with the finer details so everyone else is free to focus on winning matches. The secretary is the main point of contact for the County FA, team managers, and clubs. Taking up the role of club secretary means you will be left to look after the administrative duties of your club.
It is a role that will require a great deal of commitment and will take up plenty of your personal time.
What does a secretary do?
The secretary is the person who oversees and carries out the football administration duties of their football club. It is a vital role in ensuring that your grassroots football club is able to play official league matches with registered players.
It is important to note, when setting up a club you will need to appoint a secretary within one month of the club's existence. If your current secretary resigns you must replace them within 14 days.
What do I need to become a club secretary?
Excellent IT and administration skills
Great verbal and written communication
Excellent organisation and a good eye for detail
Works well under pressure
Is able to problem-solve
Must have integrity and discretion when handling personal information
Deal with correspondence promptly
Ideally, they would have a knowledge of committee procedures and FA rules
What are the secretary's main responsibilities?
Affiliating the club with their County FA and League.
Registration of all players with the league
Writing letters from the club to other clubs or individuals
Dealing with all incoming correspondence
Preparing the agenda for the next meeting.
A formal and accurate record of each meeting.
Keep accurate records of the Club. Including a list of members, previous committee members, previous decisions that have been made, correspondence, etc
Act on behalf of the club once the committee has come to a decision
Communicate with the chairperson on a regular basis.
Attend league and county meetings.
Dealing with all fixtures. For any home fixtures, they will be responsible for arranging the pitch, hiring officials, and notifying the opponents of kick-off times and location. For away games, they will inform their own team of kick-off times and arrange transport.
Keeping the minutes
Keeping minutes of club meetings is a vital part of the secretary's job as they are a legal record of club business. Minutes taken at club meetings can be used in court or might be referred to by auditors to check up on club spending. So, it's kind of important that they are accurate. They also need to be taken during the meeting and, if necessary, written into a final draft after the meeting.
When taking minutes, it is important to write them for someone who was not present at the meeting. If a reader would not be able to understand what happened in their absence then the minutes aren't good enough.
Write your minutes clearly and follow the order of the meeting. You need to make sure you include enough information about each topic of discussion and present it clearly.
You should always include the following information:
Date and time of the meeting
Names of the meeting attendees and absentees (e.g., "regrets")
Acceptance or corrections/amendments to previous meeting minutes
Decisions made about each agenda item, for example:

Actions taken or agreed to be taken
Next steps
Voting outcomes – e.g., (if necessary, details regarding who made motions; who seconded and approved or via a show of hands, etc.)
Motions taken or rejected
Items to be held over
New business
Next meeting date and time
It is worth researching minute templates so you find it easier to include all of the information that you need in an organised format. Resource Centre has some sample minutes on their website that will give you a good starting part.
Boy, that seems like a lot of work
Well, I did warn you that it would take time. There's no denying that this job is a huge undertaking. It can be very stressful. The main role for most secretaries will be the registration of players and, let's be honest, that's a pretty big deal. After all, get one thing wrong on your player registration and points could be deducted. As Paul Godfrey, Cheltenham Town Director and Club Secretary, said in 2013, "I suppose it is a constant fear". You will be under a lot of pressure to get everything right and need to have great attention to detail. Paperwork will be returned quicker if they are filled in more accurately.
And, as soon as you've got your head around registrations, there's the correspondence. Expect a lot of incoming correspondence from a multitude of sources. Thankfully, the days of piles of paperwork are over but you should be prepared to come face-to-face with a very full inbox. But don't worry, you'll get used to it. Just ask Paul Godfrey, "the more you do it, the more you find efficient ways of doing things." So, it might all seem really overwhelming on this post but it's all very manageable.
The reason that this role seems to be so stressful is because of how important it is. You can't run a successful club without a decent secretary. If you think you're the right person for it then it's a rewarding job. However, it will take your time and effort. The person who takes this role must be willing to give up their personal time for the sake of the club.