Club Shops - A major benefit for grassroots clubs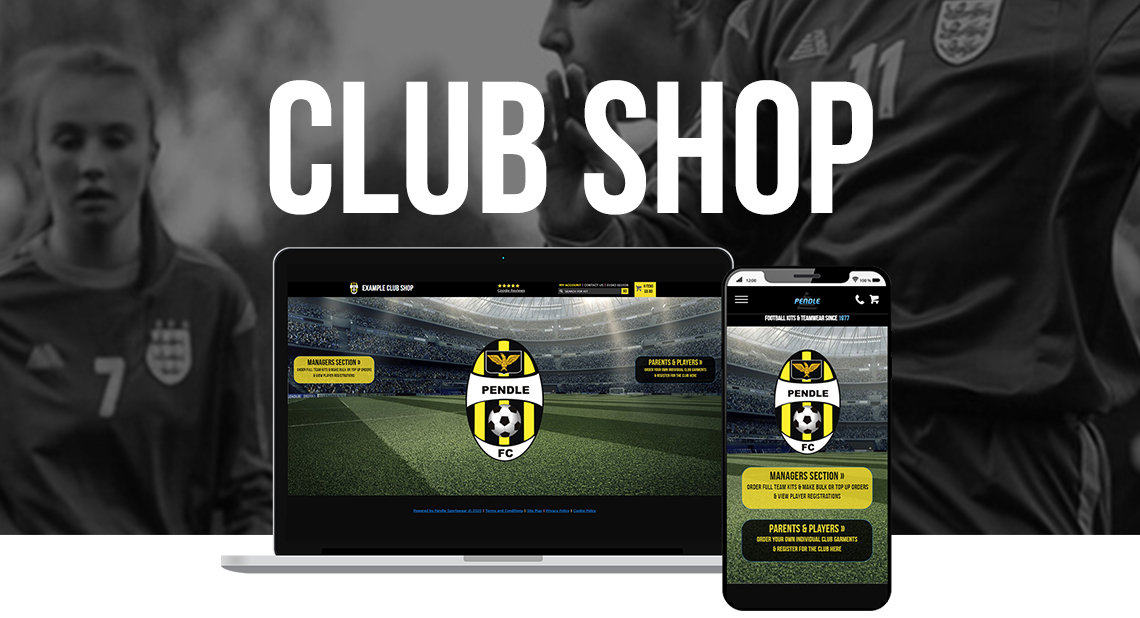 Buying football team kits can be stressful, so why not make it as easy as possible with a Pendle online club shop?
When you do, you'll be joining 1,200 clubs that have already taken advantage of this great facility.




HOW IT WORKS
It couldn't be easier to set up a bespoke online shop with us.
You decide which items to include and how the replica items are customised.

The finished shop will be split into two sections:


To get a better idea of how it works, take a look at our example club shop.


CLUB SHOP BENEFITS

STANDARDISE CLUB KIT
yOU CONTROL WHAT PEOPLE CAN ORDER
You decide which products and customisation can be
shown on your shop. This way everyone is wearing
the same kit and official club wear.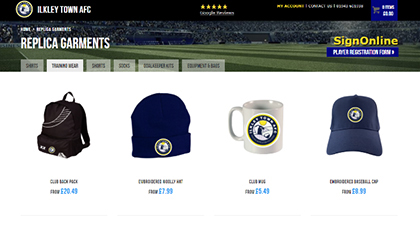 receive extra savings
Get the best deal for your club
There is potential to receive extra savings on clothing
either by discount, which is automatically applied to
each order or by rebate, which is credited to your
account quarterly to be used by the club at a later date.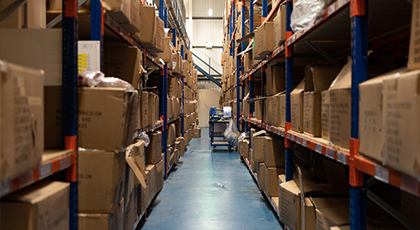 QUICKEST & EASIEST WAY TO ORDER
tAKE THE HASSLE OUT OF BUYING FOOTBALL KIT
All products including the club badge and all printing
requirements are automatically shown and easy to
order. The extra savings on all team kit deals are
also added, before you confirm and we despatch
your order in only 2 working days.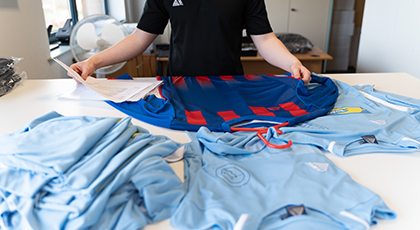 Industry leading quality as standard
Quality football kits guaranteed
Since 1977, all Pendle products have been designed
in house to industry leading quality standards,
fully tested by industry specialists and overseen
by Pendle, allowing us to have complete control on
the quality of all items despatched from our premises.

Find out more about us.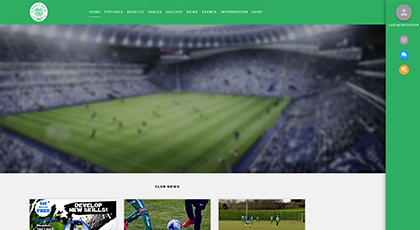 Add player registration & website
FREE FACILITIES - Signonline & club+


SignOnline allows everyone in your club to register for
the season & pay their subs online. For the full list
of features, visit our SignOnline page.


CLUB+ is the definitive website & app to manage your
club. It's the easiest way to communicate and interact
with players, parents and club officials. For the full list
of features, visit our CLUB+ page.
DON'T JUST TAKE OUR WORD FOR IT
Here are some of the things our customers have been saying about Pendle's online club shops.




GET STARTED TODAY
What are you waiting for?
Join over 1200 clubs already using a Pendle club shop.
It's easy to set up. Simply fill in the form below and we will be back in contact with you when your club shop is ready to go!