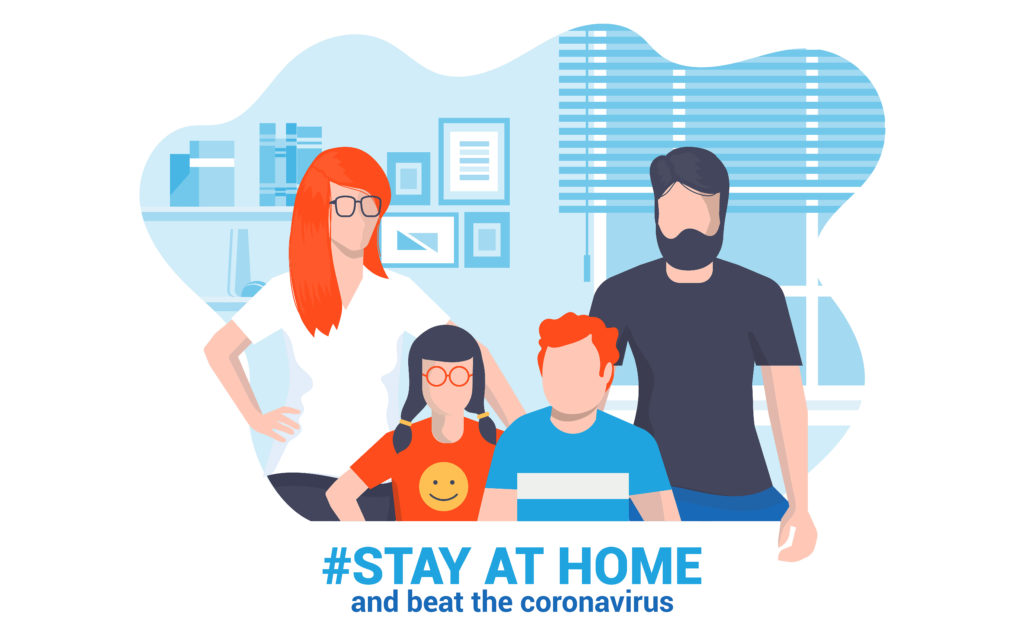 On Monday, Boris Johnson announced that the UK was going into lockdown. This meant that the majority of people were now expected to remain at home and only go outside once a day for exercise. It's going to take a lot of getting used to, so we thought we'd offer some tips for how to get through it. 
Take it one day at a time
These are uncertain times but it's important to not race ahead. Don't try to think of the lockdown as a whole. Don't worry about when everything will get back to normal. Just think about your day or your week. Take every new day and every new update as it comes. 
Set a routine
Whether you're working, working from home, looking after your children, or just finding ways to fill the time, it always helps to have a routine in place. Nobody's life is normal right now, so setting a daily plan is a good way to get back control. Suddenly, you'll find yourself in a new normal and everything will feel a bit more familiar. 

Try new things
Yes, sticking to a routine is a must but don't be afraid to be a bit flexible. Use your evenings and weekends to try something new. Just because we're stuck inside, it doesn't mean we have to spend every night in front of the TV. Mix things up a bit. 
Get dressed
You might be inclined to use this time in lockdown to embrace comfy living and there's nothing wrong with that. But simply getting dressed in the morning is a great way to start the day. 
Get enough sleep
This is just generally good advice but sleep is vital right now. With the added stress and being confined to your house, getting a decent amount of sleep will help your mental health. Being tired is not good for your immune system either, so get a full night's rest. 

Stay active
The lockdown might be making it harder for everyone to keep exercising but there are still plenty of ways to do it. Not only is sticking to your fitness regime good for your physical health but it's vital for your mental health too. Most importantly, exercise can boost your immune system. If you need some tips on how to keep moving then check out our last blog. 
Maintain healthy eating
In stressful times, it can be easy to fall into a habit of comfort eating but you must stay as healthy as possible. Just with everything else, it's important to keep your life as normal as possible. Plan your meals as you normally would and don't overload on junk. 
Stay in contact
We may not be able to visit or meet up with friends and family right now but it's vital that we still find ways to socialise. Schedule time in your day or week to talk to your loved ones. Why not try using WhatsApp, Skype and FaceTime to video chat? 

Don't overload on information
It can be tempting to sit glued to news sites or social media to get up-to-the-minute information but you don't want to get overwhelmed. Try to keep a certain amount of detachment from everything. Pick one or two times a day to check and then ignore it. 
Be careful who you listen to
You also have to be careful where you get your information from. We know that there is plenty of unregulated information being shared on social media these days. Don't trust everything you see on your news feeds and make sure everything is backed up by scientific fact. 
Stay safe
The best thing we can all do right now is to stay safe. Stay at home and take care of yourselves.