Last Updated on: 21st December 2022, 03:48 pm
Football Kit Delays Affecting Big Clubs
What is causing the delays?
Football kit delays are affecting a lot of clubs ahead of the 2022/23 season. According to a recent article by the BBC, fewer than half of English Football and Premier League clubs had both their new home and away kits available to purchase online ahead of the new season. Obviously, it's a huge shame for fans but it just goes to show that they should have gone to Pendle instead.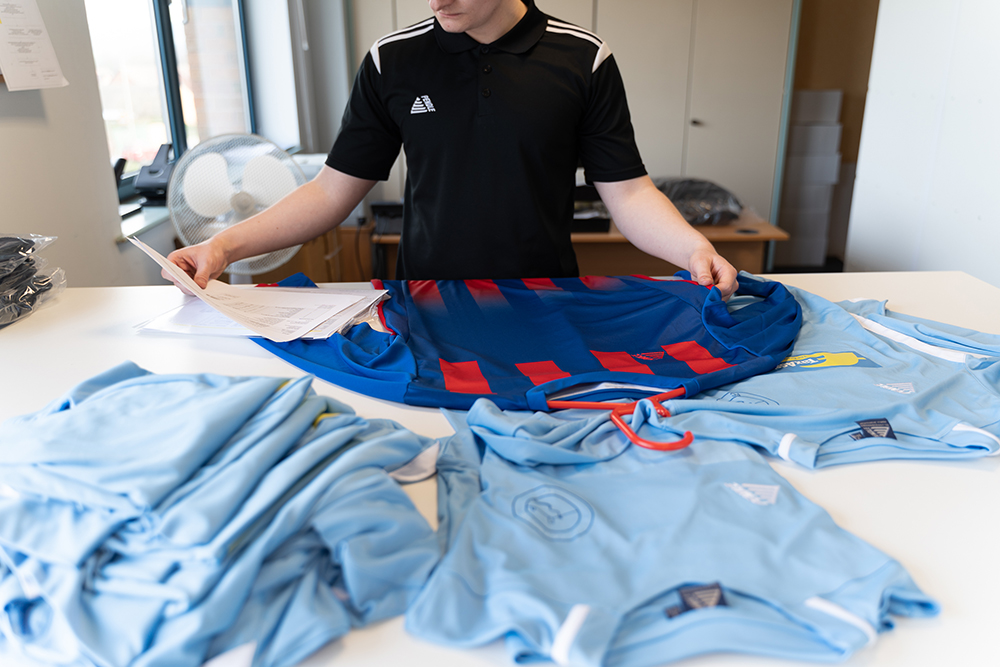 How many clubs have been affected?
Out of the 92 clubs in the top 4 leagues:
44 teams had both kits on their website
22 teams just had their home kit
7 teams just had their away kit
19 teams had neither kit
This has meant that many fans have been unable to purchase the new kit before the season starts. Something that could see a big impact on sales.
What is causing the football kit delays?
Some have blamed the issues on Covid and the disruption it has caused at factories in Asia. Many factories have been shut down because of stringent Covid measures in China and Vietnam. This has been compounded by Covid-related supply chain issues. A lack of container ships and backlogs at ports have also created problems.
Fans left disappointed
Obviously, this could have a financial impact on the club if the delay causes sales to drop. Fans would usually want to order their new kit as soon as possible, so nobody can be sure what the delay will do. If the shirts aren't available in time, clubs miss the key selling window and there is no guarantee that fans will be willing to pay once the season has started. Especially given the current cost of living crisis possibly affecting sales as well. We'll just have to wait and see how big an impact these football kit delays have on clubs.

Issues for next season
It's not just the 2022/23 season that is being affected. Some clubs have already started to think about their shirts for 2023-24. According to The Atheltic, Bradford City's chief executive Ryan Sparks has already been finalising designs for next season. This is something he would normally have done in November or December. Bradford City isn't alone in this and many clubs have started their processes earlier.
Problems for smaller clubs
The issues with football kit supplies are likely to be one that affects smaller clubs more than big ones. Kieran Maguire, a senior lecturer in football finance at the University of Liverpool, told the BBC that there would be a limited financial impact on most elite clubs. They are generally paid a fixed amount by manufacturers for the season, with only around 7% commission per unit sold. He also said that smaller clubs will likely be more affected, as manufacturers would prioritise bigger clubs who sell more shirts.

Pendle ahead of the curve
Unlike other kit suppliers, we don't have any worries when it comes to stock. At the moment, 99% of our teamwear & kits are fully stocked and ready to despatch. Since we cut out the middle man, we are able to keep a fully stocked warehouse and have taken extra steps to ensure that stock levels remain as high as possible.
So, there's no need to worry about not getting your kit in time for the new season. Our large stock means that we are able to offer 48-hour despatch on all printed orders. You can place your order without having to worry about when or even if your kit will arrive. Shop at Pendle for guaranteed quality, great value, and quick delivery. What are you waiting for?
---
Get Ready For The New Season
---