We've already offered some ideas for football cupcakes and football biscuits. Today we're all about combining cakes and lollipops. Delight your whole family with these football cake pops.

Football Cake Pops
Football cake pops are a great thing to make with your kids in the kitchen. They're easy to make, fun to eat, and can be decorated in any number of ways.

For the cake:
120g unsalted butter, softened
150g caster sugar
1tsp vanilla extract
2 eggs
180g self-raising flour
4tbsp milk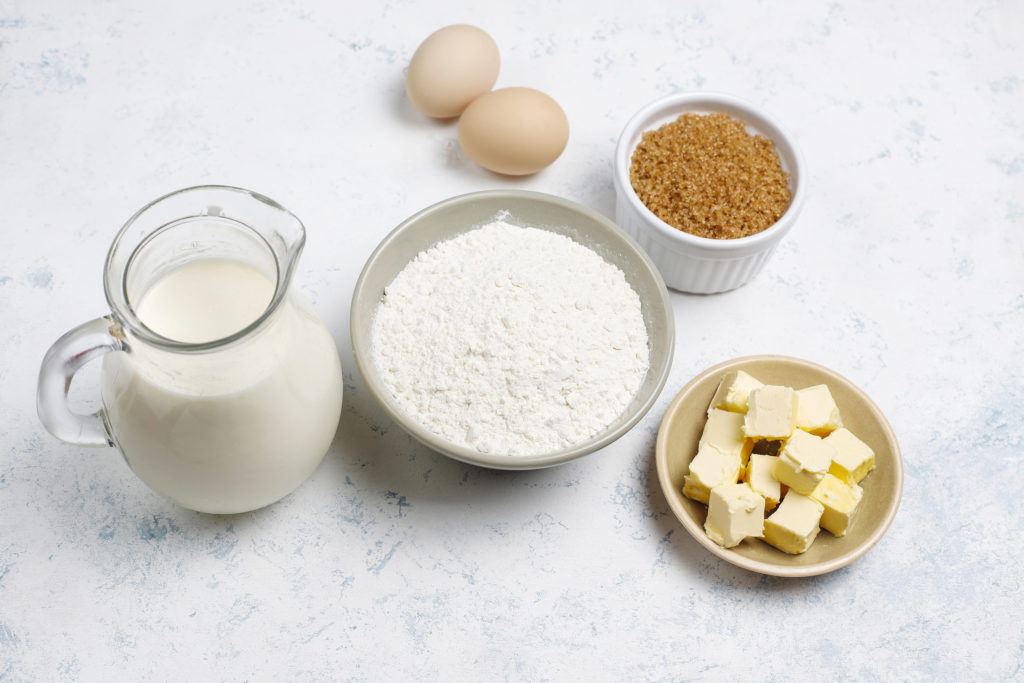 For the buttercream:
100g butter
200g icing sugar
½ tsp vanilla extract
1 tbsp milk
You will also need:
400g white chocolate (You could use milk or dark chocolate. Or you could buy some special candy melts online.)
Lollipop sticks

Method
To make the cake :
Preheat oven to 180C, gas 4.
Lightly grease and flour a 25cm round cake tin or a 20cm square cake tin.
Cream the butter and sugar until it turns pale and fluffy – about 5 minutes. Mix the vanilla extract into the creamed butter and sugar.
Add the eggs, one at a time, mixing well between each addition.
Add half the flour and then half the milk and mix until fully combined.
Repeat with the remaining flour and milk.
Pour the mixture into the already prepared tin and bake for 35-45 mins, or until a cocktail stick inserted into the centre of the cake comes out clean. Once baked, leave the cake to cool on a wire rack.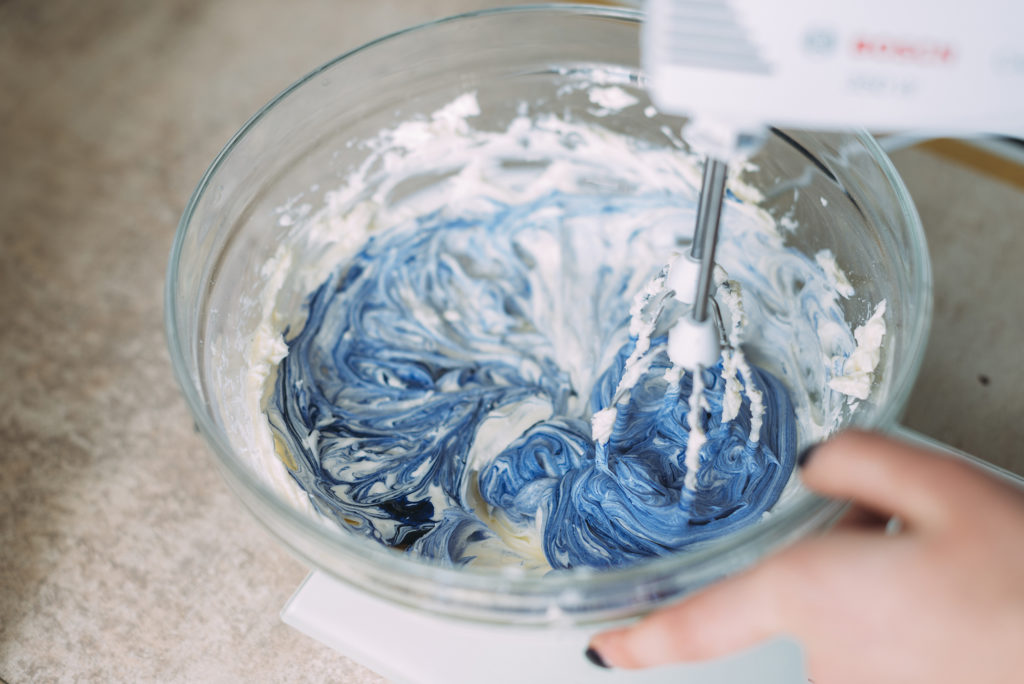 To make the buttercream:
Cream the butter.
Gradually add the sugar, then continue to cream until light and fluffy. Finally, mix in the vanilla and milk.
Refrigerate for 30 minutes before using.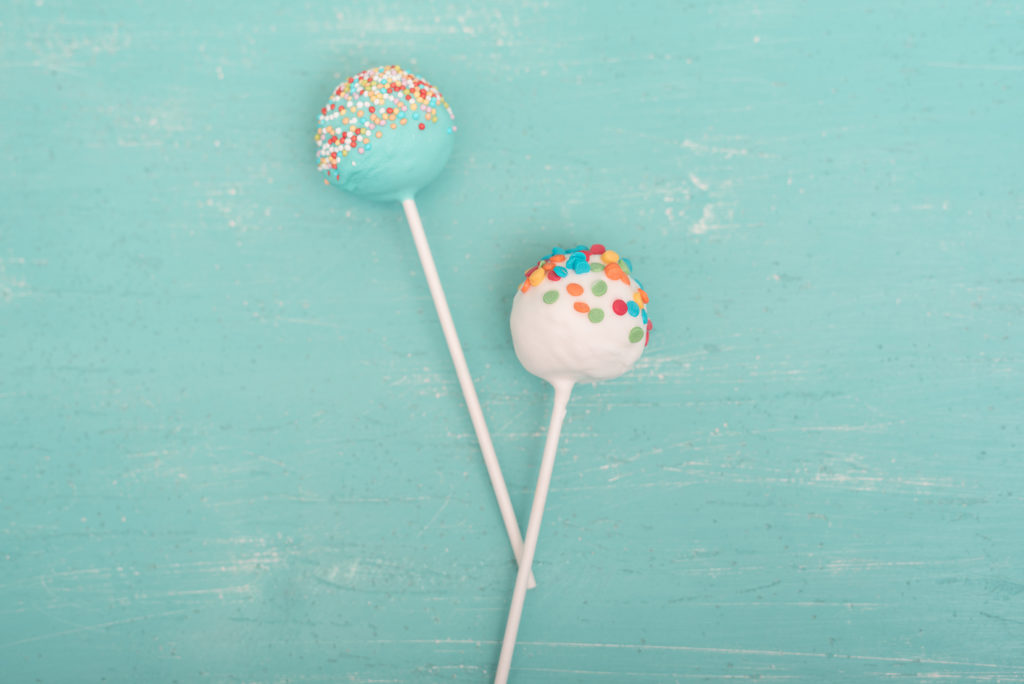 To make the cake pops:
When the cake is cool, crumble it thoroughly into a large mixing bowl. It is best to do this by hand but you can use a food processor.
Add a heaped tablespoon of buttercream and mix with the crumbs.
Keep adding the buttercream until you get a fudge-like consistency. You might not need all of the buttercream depending on how moist your cake is. Your mixture should be pliable and not too soggy, sticky or heavy.
Leave the mixture to chill for at least an hour. It needs to be firm but not too hard.
Break off a small piece of the mixture and roll into a ball that's roughly the size of a ping-pong ball. Place each one on a lined tray and chill until firm.
Melt your chocolate in a deep bowl. Take a lollipop stick and dip one end into the chocolate. Insert the stick into the top of the cake pop until it's about halfway through. Leave to set.
Dip the cake pops in the chocolate. Make sure it is covered to the top of the stick. Gently tap the cake pop to remove the excess.
Decorate your football cake pops. If you are adding sprinkles, put them on before the chocolate is set. If you want to create a more elaborate design, wait until it has set.

Consistency
Getting the consistency right is the key to making cake pops. The mixture needs to have enough buttercream to stick together but it still needs to be light enough not to fall off the stick. If it is too heavy or soggy, the pops will fall off when you try and dip them. Add your buttercream to your cake crumbs one spoonful at a time and keep checking the thickness.

Mix it up
You can add any additional flavours that you want to your cake and buttercream. Take out the vanilla and add some lemon zest for a sharper taste. Or make a chocolate cake and chocolate icing for an indulgent cake pop.

Decoration
Cake pops are traditionally round but you don't have to stick to that shape. You can mould them into whatever shape you need and decorate as you wish. Just make sure your designs aren't too big and heavy. Add food colouring to your white chocolate for different colours and use extra colours for adding designs. You can even add fondant icing for a more elaborate design.
Make your cake pops in your club colours. Either use different colours of white chocolate to dip or colour your cake for an added twist.
Decorating your cake pops to look like a football. Bonus points for copying your favourite Pendle footballs.
Shape your pops to look like a football shirt and then decorate to match your own Pendle football kit
Have a go at copying your club badge.
Shape them into rectangles and turn them into football pitches.
Or try and shape them to look like football boots, dip them in milk/dark chocolate and pipe on white chocolate laces.

Pendle at home
Did you try to make these football cake pops? We'd love to see your results. Share your photos with us on social media. Find us on Facebook, Twitter, and Instagram.